Introduction
ChemImage is in the business of helping to make the world healthier and safer. By partnering with defense, law enforcement, government and private organizations on the cutting edge of security, ChemImage developed VeroVision for next-generation threat detection.
The VeroVision® Threat Detector offers agencies and organizations focused on safety a unique opportunity to detect potential threats at a standoff distance of up to 20 meters.* Implemented as part of a layered security approach, the Threat Detector can alert you to a threat faster and further away from the target. Faster detection allows more time to consider options and responses before engaging additional resources.
How does the system work?
VeroVision uses molecular chemical imaging to detect and highlight the presence of chemical, explosive or drug residues that may have transferred to a variety of items during illicit activity (i.e., bomb-making, drug smuggling, etc.). This method incorporates innovative imaging spectrometers and unique sensor technology to target chemical information that can be specifically visualized in the Short-Wave Infrared (SWIR) region. SWIR light is invisible to the human eye, extending just beyond the red portion of the visible spectrum.
Variety of Applications
EVENT SECURITY scan questionable or unattended baggage, delivery and passenger vehicles, and other suspicious, stationary objects
SECURITY CHECKPOINTS scan vehicles entering fixed or temporary entry points for illicit materials
CRIME SCENES  help keep officers and the public safe from acts of terror or dangerous narcotics, such as fentanyl, by detecting threats and evaluating crime scenes, such as clandestine labs, without coming into contact with the material
Detection Technology Designed For Operator Safety and Ease Of Use
Non-contact standoff distance at up to 20 meters*
Minimal quantity detection as small as microgram amounts*
Wide-field imaging to view entire scene in one scan, depending on distance from target
Safe, passive operation for users and bystanders without the need for lasers or chemical reagents
Colored indicators clearly highlight the location of potential threat material
Fast scanning and detection in under 10 seconds
Easy-to-use interface
Flexible configuration for stationary or temporary use in a variety of applications, with additional accessories to meet your specific need
Adaptable library of materials to keep up with changing threats
Support Detection Of Potential Threats With Simple Interface
One click detection allows the user to quickly scan and detect potential threats on the surface of the target.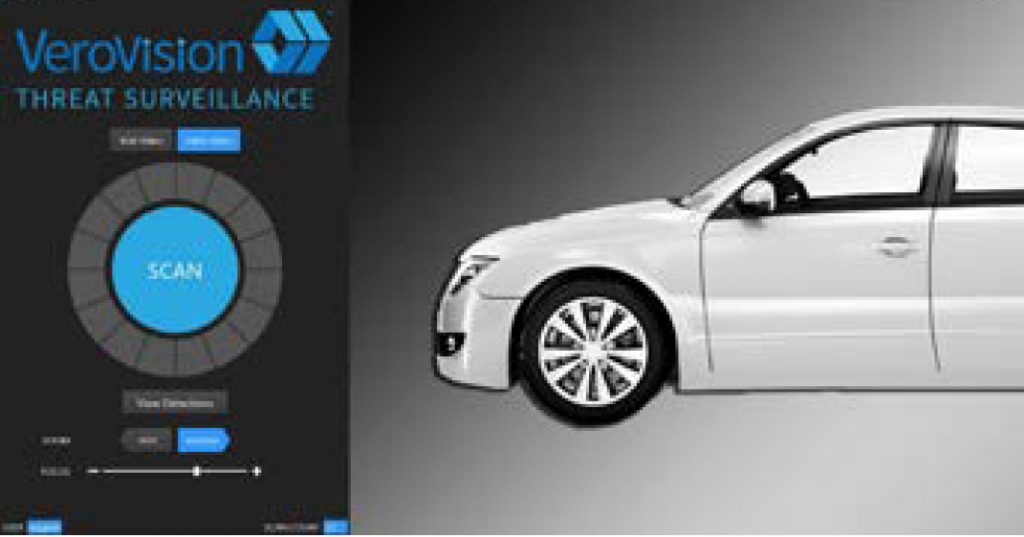 Detections of potential threats are displayed in a simple interface that also allows the user to generate a report.