ChemImage – VeroVision™ Threat Detector
The VeroVision™ Threat Detector meets the growing need for advanced sensing technology to detect explosive and narcotic threats from a safe distance. The VeroVision™ Threat Detector uses standoff hyperspectral imaging technology and our proprietary analytical software to detect explosives and narcotics that may have transferred to a particular item such as a vehicle or backpack during illicit activity like bomb-making or drug smuggling.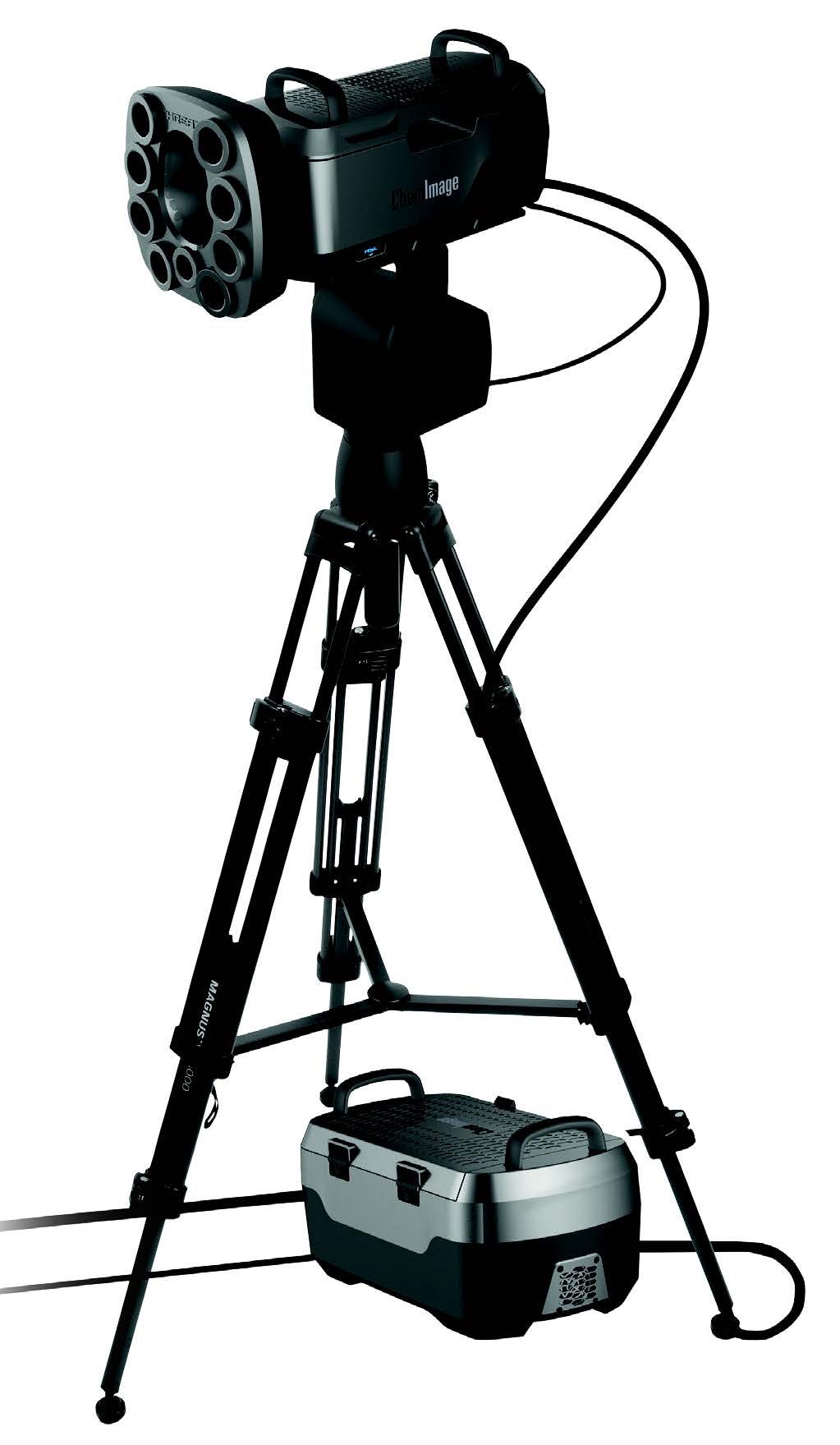 Imagine the value of a noncontact, standoff, threat detection device offering safe, efficient operation.
As part of your layered security approach, the VeroVision™ Threat Detector can alert you to a threat faster and clear suspicious items from a safer distance before calling in more expensive resources or taking costly, unnecessary evacuation measures.
Designed for Operator Safety
VeroVision is designed with operator safety in mind, allowing it to be incorporated as part of your layered security approach. VeroVision will enhance your situational awareness by providing wide-area surveillance at a safe standoff distance. It can help reduce the response time to react to potential threats, ultimately saving lives and making our world healthier and safer.
VeroVision Capabilities and Benefits
Standoff, wide-area surveillance scanning helps keep the user out of harm's way
Non-contact, passive sensing eliminates the need for hazardous reagents or excitation lasers
Objective, automated detection eliminates the need for operator interpretation of the results
Advanced detection algorithms provides accurate, reliable detections
Near real-time operation allows the threat to be quickly detected and isolated
Target Applications
VeroVision provides standoff detection of chemical, explosive and narcotic threats. Ideal for Law Enforcement, first response, checkpoint security and military applications.
Screening of vehicles, cargo, luggage and containers at access control points, border crossing points or ports of entry
Screening of unknown materials or unattended bags
Screening at crime scenes, clandestine labs or overdose scenes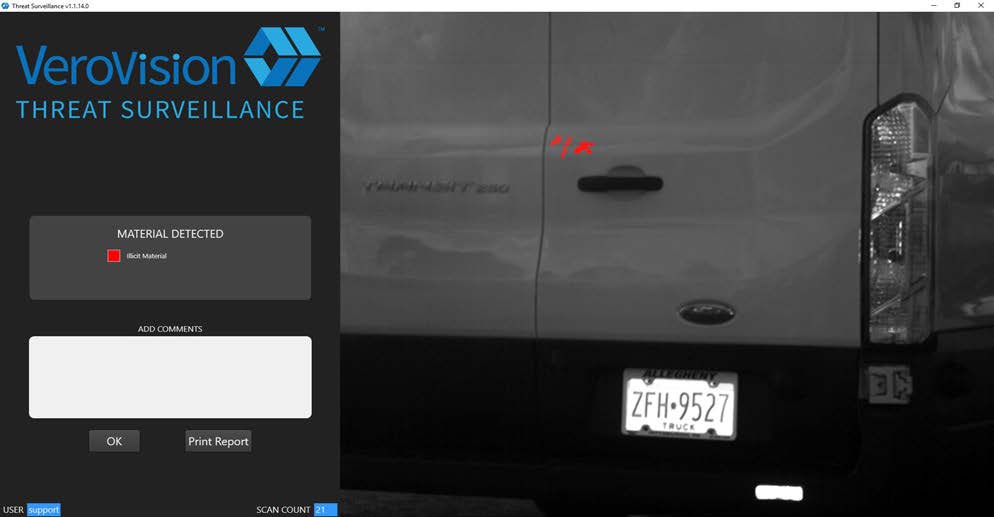 Explosive residue is detected on the rear door of a cargo van.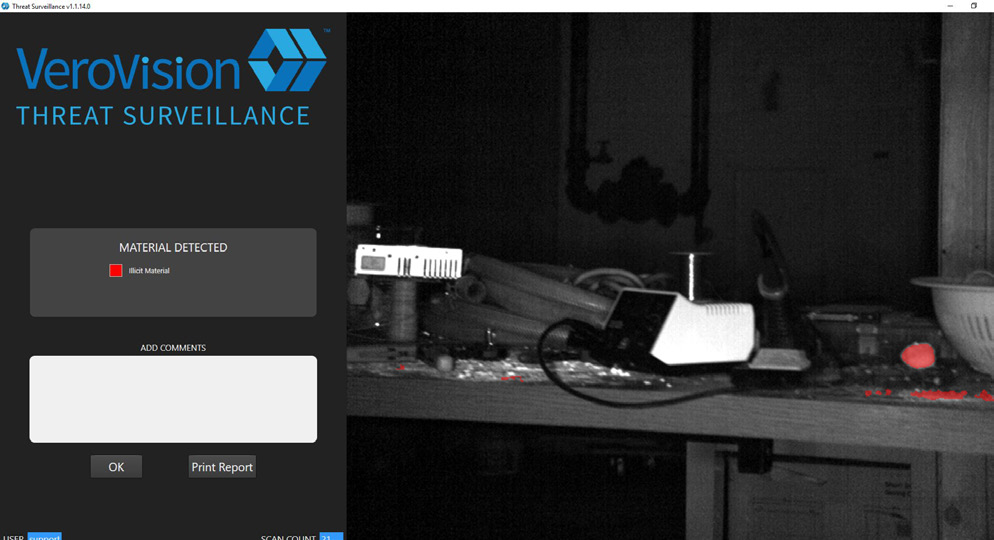 Detection of drug material amidst background clutter in a crime scene environment.