Syntech ONE®
Syntech ONE® develops by Synapse Technology is a computer vision platform that detects threats at X-Ray and CT security checkpoints. Syntech ONE® allows for automated screening technology, enabling security checkpoints worldwide to catch more threats while reducing operating costs and increasing throughput. The software platform integrates on both new and existing checkpoint machines at airports, schools, office buildings, and more.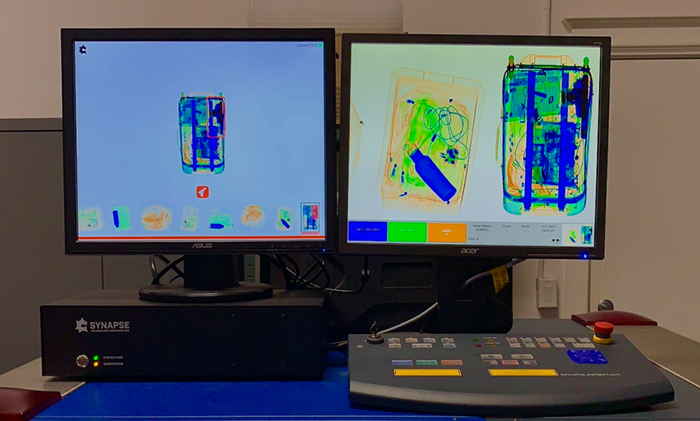 Using Artificial Intelligence to detect threats
Instead of relying solely on  human cognitive abilities to identify threats like firearms and sharps, Syntech ONE augments and automates the detection of these dangerous items. It is an AI-powered software platform that is continuously learning. Its growing threat detection library now includes ammunition in addition to gun components, sharps and knives. With false alarm rates in the field of 0.5% on sharps and 0.01% on firearms, and detection rates above 98% for firearms, Syntech ONE's performance is superior to other commercially-available systems.
Syntech ONE has already been widely deployed. One of the deployement is at Kansai International (KIX) Airport which help their human screeners catch more threats and increase operational throughput.
Uncover more threats | Lesser false positives | Reduced operational costs
Plug & Play Features 
Fits onto X-Ray machine you already own
It integrates onto existing machines (Selected Models of Rapiscan, Smiths and Astrophysics)
Does not void machinese warranty
Minimum space requirements
Compatible with exisiting Regulations