Introduction

Leidos is a Fortune 500® information technology, engineering, and science solutions and services leader working to solve the world's toughest challenges in the defense, intelligence, homeland security, civil, and health markets. The businesses provide airport and critical infrastructure screening products, automated tray return systems and other industrial automation products.
Under the brand Leidos, they have multiple advancements in trace detection technology that make its systems easier to use, less costly to own, and yield better detection results than competing products. It has patented non-radioactive ionization source, which eliminates the planning, licensing, transport, leak test, and disposal issues associated with radioactive materials. The inCal™ automatic internal calibration system eliminates the need for operators to run calibration samples and keeps the systems ready to detect without operator intervention. The automated smart clean and push-button maintenance systems also save time and effort, reducing overall system upkeep effort to just a few minutes per week.
H150™ Handheld Explosives Trace Detector
Simultaneous detection of explosives particulates and vapours with or without physical contact and in real-time.
H150 is a handheld explosives detector that rapidly detects and identifies trace amounts of a wide variety of military, commercial, and homemade explosives (HMEs). The H150's innovative design, which includes the patented heated vortex collector and patented non– radioactive ion mobility spectrometry technology, provides operational advantages that make it highly effective in real-world detection situations – advantages proven time and again in customer evaluations.
Operation and maintenance expenses are extremely low with the H150. Consumables costs are greatly minimized. Routine maintenance consists of only cleaning, using
common supplies and desiccant replacement as required.
No radioactive materials are used in the H150, so there are no associated certification, licensing, inspection, testing or decommissioning costs.
The H150 is portable, easy-to-use, and offers the choice of collecting samples directly from a surface or using sample traps. The system's real-time detection algorithm delivers fast results, alerting the operator as soon as a threat is detected. It also minimizes system contamination, allowing the H150 to be ready for the next sample in seconds, even after a positive detection.
The presence of a threat is indicated by both visible andaudible alarms, with the substance identification displayed on the integrated LCD screen. A standard monitor and
USB keyboard may be connected at any time for access to spectrogram display and analysis tools, administrative tools, and diagnostics.
The patented automatic calibration system, inCal™, prevents errors that could result from an uncalibrated instrument. The H150 monitors its environment, senses changes that would affect its analysis, and recalibrates accordingly. No user intervention, no calibration consumables, and no system down-time required.
Features:
Non-radioactive ion source
Choice of sampling modes:
Simultaneous non-contact particulate and vapor detection
Wipe sampling
inCal automatic calibration
Rapid clear-down
Low total cost of ownership
One-handed operation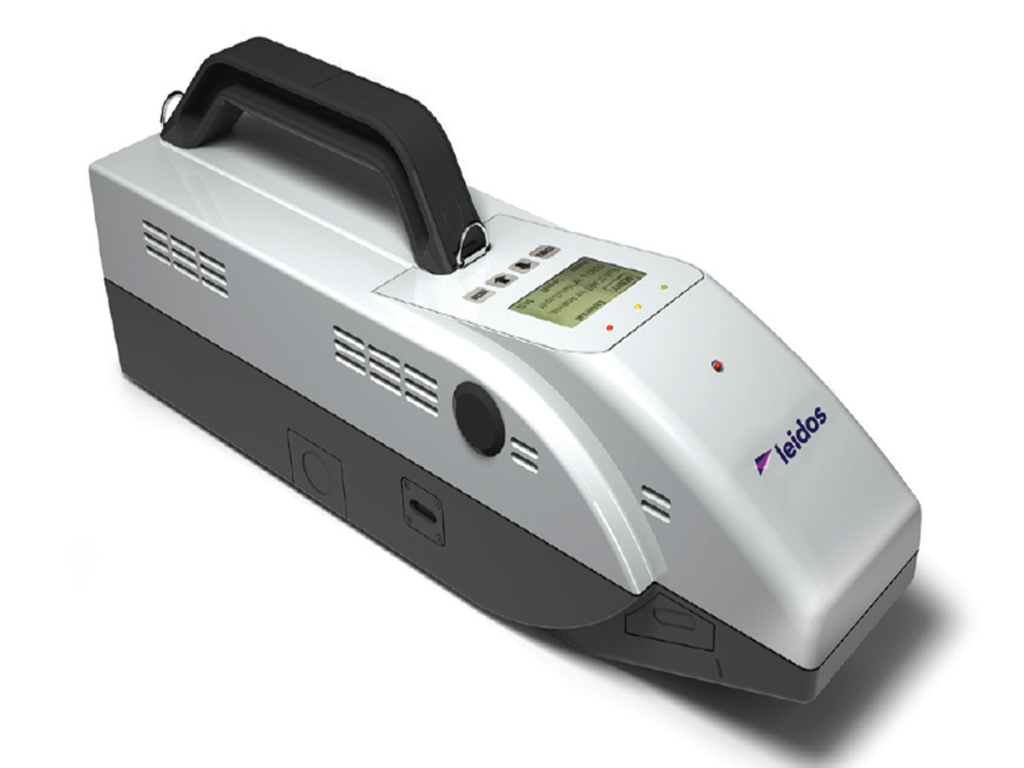 B220™ Desktop Explosives & Drugs Trace Detector

B220™ Desktop Explosives & Drugs Trace Detector is a combination of the latest in ion mobility spectrometry (IMS) analysis technology with unmatched ease-of-use and industry-leading low maintenance design.
It this model, B220 defines the new standard in trace detection. The system performs simultaneous detection of a wide variety of explosives and drugs, and delivers results in seconds. Results are displayed on the screen and can be printed on an external printer, or on an optional integrated thermal printer.
The B220's large high-resolution touch-screen, with over 40% more viewing area than other ETD systems, makes operating the system simple. All functions are accessed through dynamic touch buttons that present screeners only the options necessary to get the job done. Authorized users can also access spectrogram analysis, administrative, and diagnostics tools.
Built for better resolving power and faster clear-down, the B220 delivers superior detection performance with low false alarm rates. The patented inCal™ automation internal calibration system uses no consumables and does not require any action by the system operator, so screeners can focus on security.
Operational costs are extremely low with the B220. Common maintenance procedures are fully automated and can be activated by simply pushing a button on the system's touch-screen menu system. Long-life dopants and calibrants last for years without replacement. Routine service consists of cleaning, using common supplies and desiccant replacement as required.
No radioactive material is used in the B220. There is no associated certification, licensing, inspection, testing, transportation, or decommissioning costs.
Features:
Simultaneously detects explosives & drugs in seconds
inCal automatic calibration
Intuitive touch-screen controls
Non-radioactive ion source
Push-button maintenance
Rapid clear-down
Optional integrated printer
Remote diagnostics
Low total cost of ownership