Introduction
CEIA engages in the development and manufacture of metal detectors for industrial, security, and ground search applications. The company offers metal detection equipment that allow the screening of people entering sensitive areas, at the inside of buildings and outdoors, with the purpose of preventing the entry of metallic weapons.
HI-PE Multi Zone  
High-Performance Walk-Through Multi-Zone Metal Detector
HI-PE Multi Zone is the basic model, and is characterized by being extremely easy to install and use, and by high levels of reliability and immunity to interference from external electromagnetic sources.
Accurate Detection of magnetic, non-magnetic and mixed-alloy metal weapons
High Discrimination and Throughput
Exceptional Immunity to environmental interferences
Unmatched Reliability
Rapid Installation

SMD 600 Plus  
Very High performance Enhanced Metal Detector
The SMD600 Plus is the first Metal Detector in the market fully compliant with the NIJ-0601.02 Standard, as required in very high sensitivity applications, which also allows very high throughput in high security public screening checkpoints.
Two-in-One Metal Detector
Fully compliant with the NIJ-0601.02 Law Enforcement Standard
Very high discrimination and high throughput for public screening
Features
Accurate Pinpointing of individual and multiple metal targets
Exceptional Immunity to external interferences
Unmatched Reliability
Rapid Installation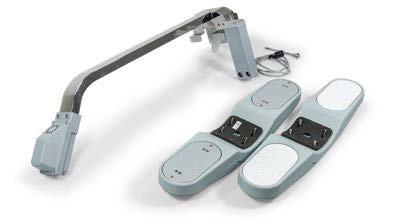 Thermal Detection Unit   
Embedded Sensor for CEIA Security Walk-Through   
Security checkpoints at the entries to airports and other sensitive buildings are mostly be equipped with security systems compliant with measures such as temperature checks now. Screening operations that include measurement of body surface temperature to intercept fever temperatures at security checkpoints should be seamless to meet high human traffic flow.
The TDU (Thermal Detection Unit) is an upgrade sensing kit for COVID screening compliance that can be installed on all current CEIA Security Gates, allowing the following functions:
Simultaneous threat and fever detection on all screened persons
Accurate body surface measurement using an infrared camera with automatic determination of the highest body temperature
Indication of the thermal alarm on the control unit display
Continuous calibration of the thermal measuring system using two temperature stabilized Reference Bodies. Each reference is constantly controlled by a sensor device that is 100% tested on a production setup that is NIST traceable and verified with equipment that is calibrated to ISO/IEC 17025 accredited standards.
Transit direction and count verification with synchronization of the temperature measurement of the inspected person inside the gate. This ensures maximum accuracy and unique signalling