Project References-National We Have Been Entrusted with High Profiled Projects
---
   Bukit Batok Hill Transmitting Station
---
   Civil Aviation Authority of Singapore (CAAS)
---
   Immigrations and Checkpoints Authority of Singapore (ICA)
---
   Maritime Port Authority of Singapore
---
   Ministry of Home Affairs
---
   Parliament House
---
   PSA Vista Building
---
   SATS Cargo Terminal
---
   Senoko Power Station
---
   Singapore Cargo Terminal
---
   Singapore Changi Airport
---
   Singapore Civil Defence Force
---
   Singapore Police Force
---
   Singapore Polytechnic
---
   Singapore Prison
---
   Singapore Science Centre
---
   Changi Airport Terminal 2
---
   National Library, Changi
---
   Singapore Airlines Ltd
---
   Tuas Checkpoint
---
   Tuas Incineration Plant
---
Singapore Civil Defence Force
For the absolute maximum protection against unauthorized vehicle access, TJ Systems (S) Pte Ltd installed Shallow Mount Vehicle Barriers that are expertly engineered to completely immobilize a substantial, high-speed vehicle. Designed for facilities and environments requiring the highest level of perimeter protection, Model 820 is ideally suited for government and military establishments, embassies and other critical infrastructures vital to our national security, economy, public health and safety.
Civil Aviation Authority of Singapore (CAAS), Changi Airport Terminal 2
TJ Systems (S) Pte Ltd was contracted to upgrade the existing CCTV System at Terminal 2 with over 400 cameras. The entire backend system is replaced with an IP networked system with full redundancy and backup.
Supply of ZBackscatter Xray Van for Immigration and Checkpoints Authority
ZBackscatter X-ray Van sniffs out smuggling of contrabands, weapons, and illegal goods for the Immigration and Checkpoints Authority of Singapore.
Provision of security equipment for IMF, World Bank Meeting
TJ Systems is proud to be contracted to provide rental of X-ray machines, Walk Through Metal Detector and CCTV System for the International Monetary Fund, World Bank Meeting held in Septemeber 2006.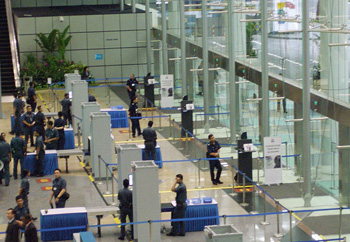 SP PowerAssets
The most critical considerations of securing a power station are often the entrance and the perimeter protection. Security Road Blockers and Heavy Duty Barriers were installed at some selected substations as counter terrorism measures.
Customer Details
Customer Name:
SP Powerassets
Project Name
Design and Installation of Vehicle Crash Barriers and Guardrails at (20) 66kV Substations.
Description
Singapore Power (SP) Group is a leading energy utility company in the Asia Pacific.
With assets of S$30.7 billion at end March 2010, it is one of the largest corporations in Singapore. It owns and operates electricity and gas transmission and distribution businesses.
International benchmark indicators rate SP's electricity grid in Singapore as one of the world's best performing networks, beating those of other global cities.
SP owns and operates electricity and gas transmission and distribution businesses and provides energy market support services in Singapore and Australia.
In Singapore, the group provides electricity and gas transmission and distribution, and market support services to over a million industrial and domestic customers.
A member of Singapore Power Group, SP PowerAssets owns
Electricity Network of Singapore which comprises
Transmission network at 400kV, 230kV and 66kV
Distribution network at 22kV, 6.6kV and 400V
Major Transmission and Distribution Assets
Transmission Licence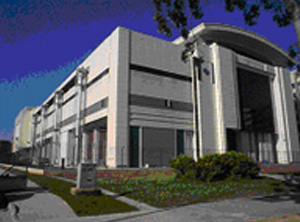 As a Transmission Licensee, SP PowerAssets is tasked by the regulator, Energy Market Authority, to develop and maintain a reliable, efficient, coordinated and economical electricity transmission and distribution network.
Customer Details
Customer Name:
Changi Airport Group
Project Name
Expansion of CCTV Systems for Singapore Changi AirportExpansion of CCTV Systems for Singapore Changi Airport
Description
Changi Airport Group (Singapore) Pte Ltd (CAG) was formed on 16 June 2009 and the corporatisation of Singapore Changi Airport followed on 1 July 2009. As the company managing Changi Airport, the world's most awarded airport, CAG undertakes key functions focusing on airport operations and management, air hub development, commercial activities and airport emergency services
Over the past three decades, CAG, previously as part of the Civil Aviation Authority of Singapore, has successfully established Changi Airport as the world's most awarded 'Best Airport'. With more than 400 awards/accolades under its belt, Changi has come a long way since its humble beginnings in 1981, when Terminal 1 first opened.
The seventh busiest international airport today, Changi Airport is a major air hub in Asia. It handled more than 46.5 million passenger movements in 2011 and registered a monthly record of 4.53 million in December
2011. Presently, Changi Airport serves some 100 airlines flying to to over 220 cities in about 60 countries and territories worldwide. A flight takes off or lands at Changi Airport roughly once every 100 seconds